NOTE* CHANGE BOTTOM LINE. MAYBE ADD PICS
Other custom solutions: Loader Interface,Computer Load out, Voice, RF ID, Dispatching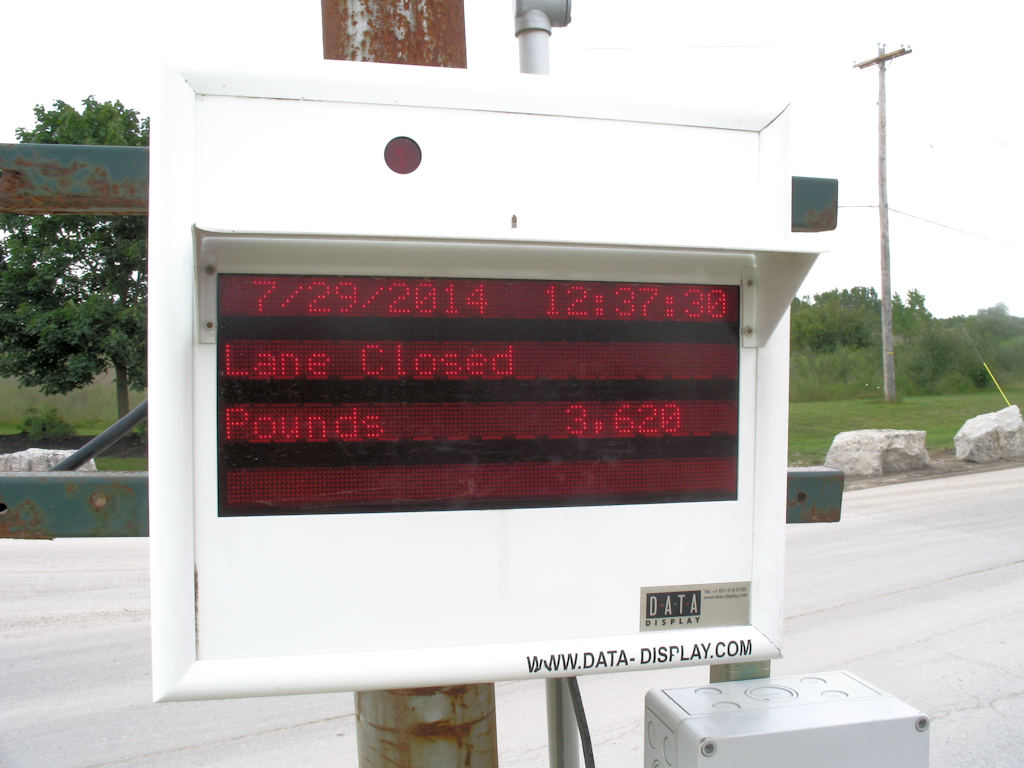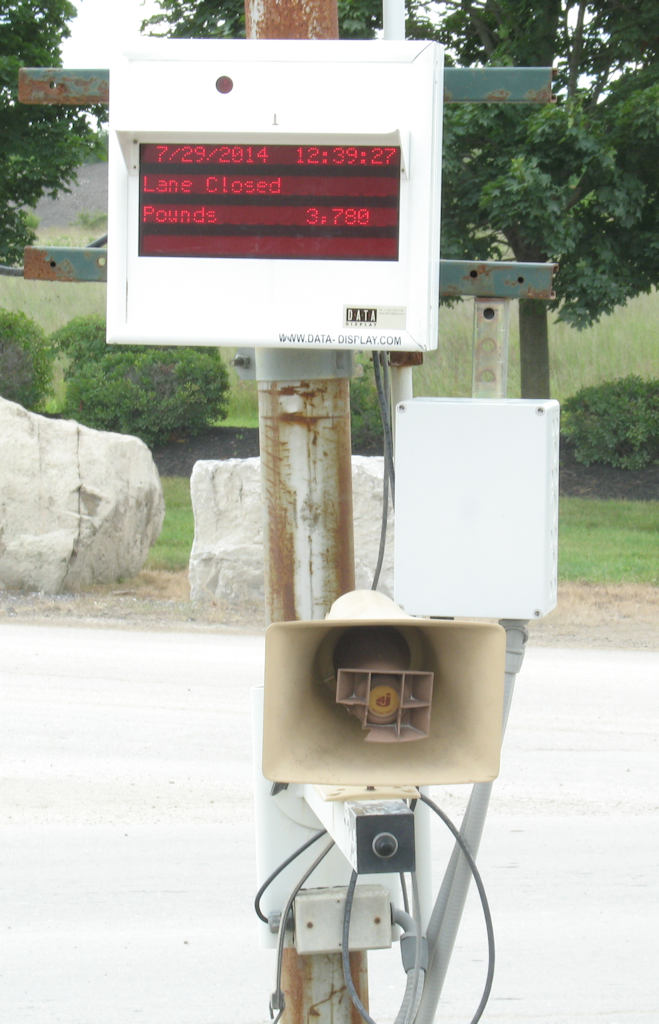 How will LED signs help my site?
The more information a truck driver can be given quickly, the better off your operation will be. Signs can relay any information in your database:
Truck #, Product #, Job #
Load to weight
Directions to get loaded
Directions to Job
Time, Date
Or any other ASCII information (Safety messages, personal messages tied to truck, company messages i.e. holiday hours)
Why LED's?
LED's provide the most cost effective means of displaying information in harsh industrial environments.
Multiple lines available (up to 8)
LED's last up to 12 - 20 years!
RS-485, RS-232 or Ethernet interfaces available
Sun light readable at distances of 3 - 300 feet depending on the configuration and letter height
LED Colors available are Red, Green, and Yellow
Where can I place these signs?
These signs can be placed anywhere. They have Nema 4 rated enclosures, need no addition protection and include a built in sun screen.
What are examples of locations we have installed them?
We have placed these at the entrance to the plant, at the scale, under a silo, and at a stockpile. All that's needed is power and a data cable. Versions are available that have canned messages that display a message repeatedly. These are great for displaying company information such as holiday schedules or shutdowns.